I was born and raised in a quaint small town in the Black Forest in Southwest Germany. A country girl through and through I spent most of my childhood and teenage years outside - preferably in the woods and mountains and with animals. I started taking riding lessons at a young age and quickly realized I wanted to learn more. How do you take care of horses? How does one train young horses? And how can you teach other kids to ride? The local horse barn quickly became my second home and all my free time was filled with our three dozen Icelandics, always a handful of Fjord and many other horse-crazy kids.
There I was involved in all things horse; we raised between 3-5 Icelandic foals every year, stood two Icelandic stallions and boarded privately owned horses too. During the school holidays we'd welcome kids from all over Germany to spend a riding vacation (the German version of summer camp I guess!) with us and during the school year we'd offer riding lessons and trail rides to the local kids as well as therapy sessions for children and young adults with special needs. Many lifelong friendships were formed during those years. As well as of course a lifelong love for horses!
Besides my love for animals and nature I've also always been an adventurer at heart. And so my 20ies pulled me out into the world and after a decade spent wandering this beautiful planet I met my adventurous, animal and nature loving husband and we've settled down on 90 beautiful acres just outside Portland in the beautiful state of Oregon. It's a wonderful place to be raising horses and I am excited to see what the Fjord future holds!
Happy horse trails,
Karin McCune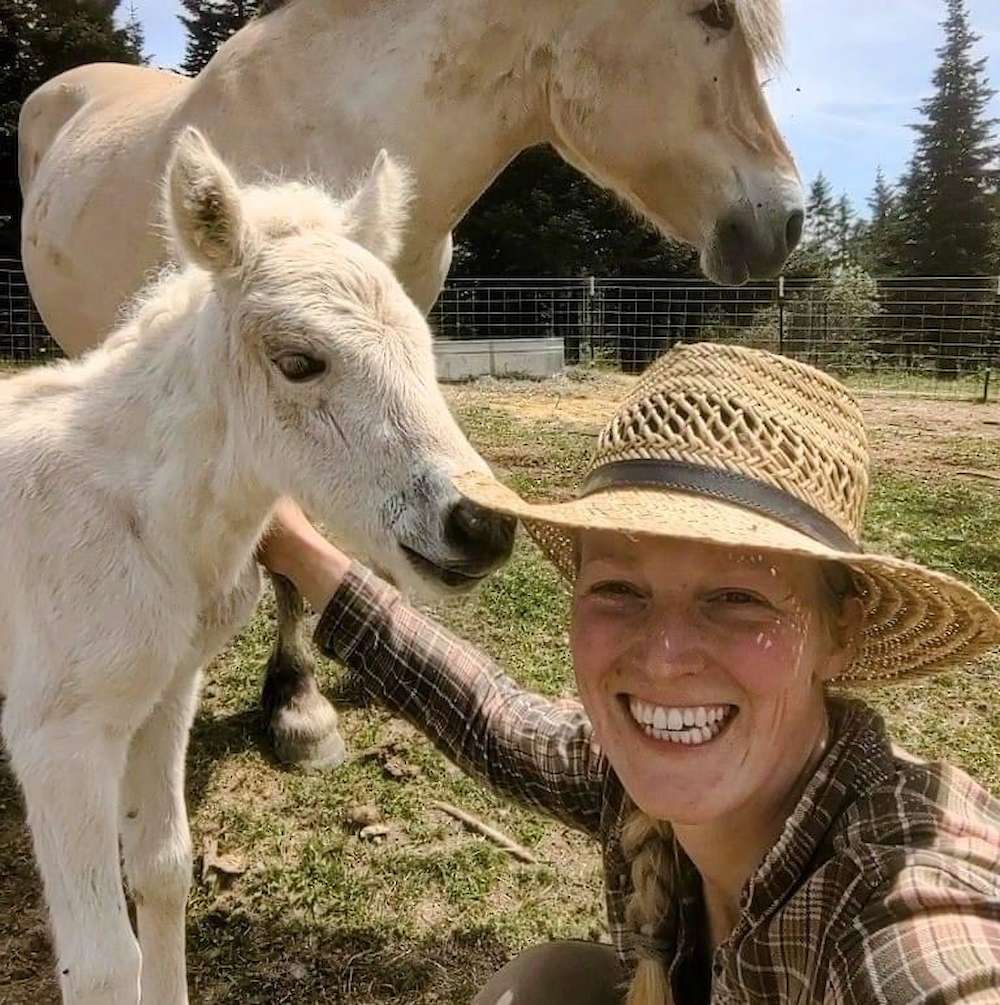 Frequently Asked Questions